ENGIE Services – DESA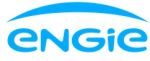 Using our global expertise and cutting-edge technologies, ENGIE works with business to create innovative electrical and communications solutions. Today across Australia and New Zealand, we're at the forefront of electrical and data networking, wireless networking, data centre management, and security system development.
ENGIE has been driving innovation around the world for more than 180 years. Our commitment to innovation combined with our team of skilled and experienced project managers and technicians is the reason that today ENGIE is the supplier of choice in Australia and New Zealand.
At ENGIE, we back our data and electrical networking solutions with world class service and support, and we're dedicated to partnering with business to create enduring success. We're committed to further developing and enhancing the innovative tools required by business to underpin that success.
ENGIE is your partner for integrated, smart, and efficient energy and multi-technical solutions that go beyond energy.